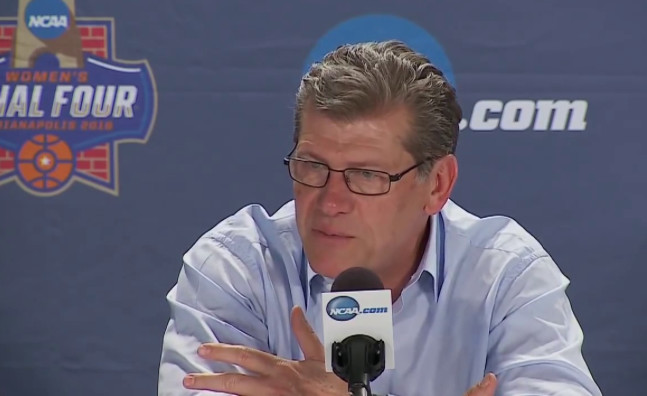 Auriemma's words on body language possess a staying power that will have people bookmark the video and continually return to it.
"
Recruiting kids that are really upbeat and loving life and love the game, and have this tremendous appreciation for when their teammates do something well, that's hard. That's hard. It's really hard,
" Auriemma said.
When watching game tape, Auriemma takes in the action the on the floor, but he's also said he studies the body language of his players on the bench.
"
So on our team we — me, my coaching staff — we put a huge premium on body language and if your body language is bad, you will never get in the game. Ever. I don't care how good you are.
"
Auriemma has coached UConn's women's basketball team since 1985, building it into the sport's top power. Under Auriemma, UConn has won 11 championships and 987 games.
In the 2016 clip, Auriemma said he'd "
rather lose than watch some kids play the way they play
," referring to selfish attitudes.
His advice to hopeful players is to be "
upbeat, loving life and love the game
." (Forbes.com)